S5E1 - Howard's Turn. w/Nancy!
Special Guest; Big's mom, Nancy!
1 year ago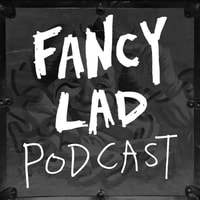 Episode Notes
Bigzo and Tom Tweak are BACK for Season 5 of the Fancy Lad Podcast, and what better way to kick off a new season than with two sense from fan favorite, Nancy!? The boys chat with Nancy about JFK, the Royal Family, and OBVIOUSLY skateboarding. All This!